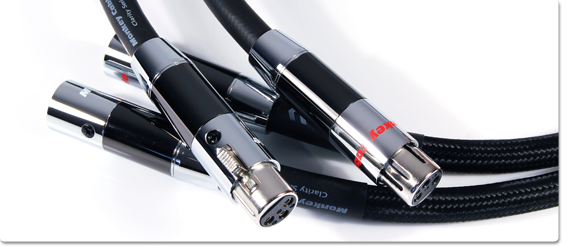 Clarity Balanced Audio XLR
Balanced XLR Audio connections between Source Equipment, Pre-Amp and Amplifiers.
Clarity Balanced Analogue is Audio Perfection!
Clarity balanced audio XLR interconnects follow the same professional quad-core design as our famed Concept Series XLR and then some. With the Clarity Series XLR we have introduced our purest conductors yet in the form of 4x 21 AWG silver plated Ohno Continuous Casting conductors. That's 18 AWG per channel of single cast silver plated copper in a double balanced configuration for near perfect sound.
Quad-Core double-balanced design for maximum signal purity creating perfect soundstage and dynamics
Main Features
Quad-Core Pro Studio Geometry Design
4x 21 AWG Conductors - 18 AWG Per Channel
Silver Plated 99.999% OCC "Ohno Continuous Casting" Conductors
Triple Shield Protection including 95% OFC braid
Quad Core twisted-pairs for studio level EMI/RFI rejection
24K gold plated XLR connector pins
Durable polished finish metal plugs
11.0mm OD
Available in 0.6m and 1.2m lengths
For Sales and Enquiries please contact sales@monkeycable.com
Available UK and Worldwide